The External Financial Controller is the Finance Business Partner for your business, making sure that the monthly financial reports are meaningful. This enables business owners to spend more time on their business. The greatest value derived from the External Financial Controller is when they are at the centre of the decision making process, including investment appraisal, budgeting and forecasting.
What are the benefits OF OUR SERVICE?
Access to an experienced Financial Controller without having to employ someone full time.
Improved business performance reporting.
Help developing strategies for profitable growth.
Help improving the efficiency of processes.
Support to deliver the strategy.
Good internal management financial reporting is a requirement for any business to be successful and profitable. In order to achieve this the reports need to be easy to understand, meaningful and useful to business owners and management containing value-added commentary on the performance of the business.
With the External Financial Controller, we can help you achieve all this.
The role of the External Financial Controller is   
to finalise the monthly or quarterly results and generate the internal management financial reports for the business.
to enhance the value of the financial reports, the cash flow and profit forecasts and the customer and market profitability analysis, helping the business to develop strategies.
Most of all, the External Financial Controller will add value to your business.
"For a financial controller to be successful they need to understand the business, have empathy with the business owners and managers and help drive and deliver the strategy of the business. To do this, the financial controller needs to spend more time out in the business."
Peter Foster
The success of the Financial Controller is determined by their ability to move away from Scorekeeper and Custodian to Commentator and ultimately Business Partner.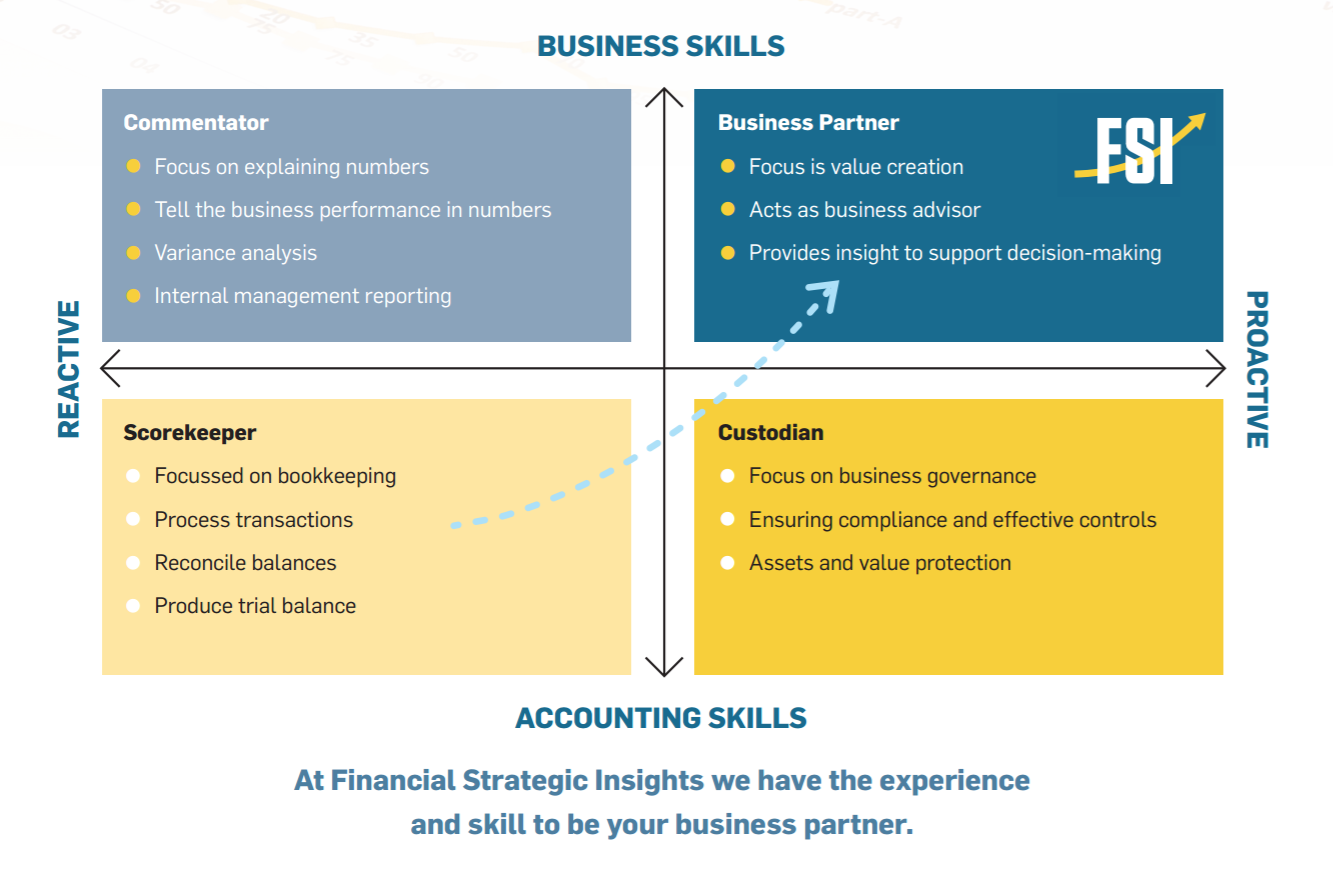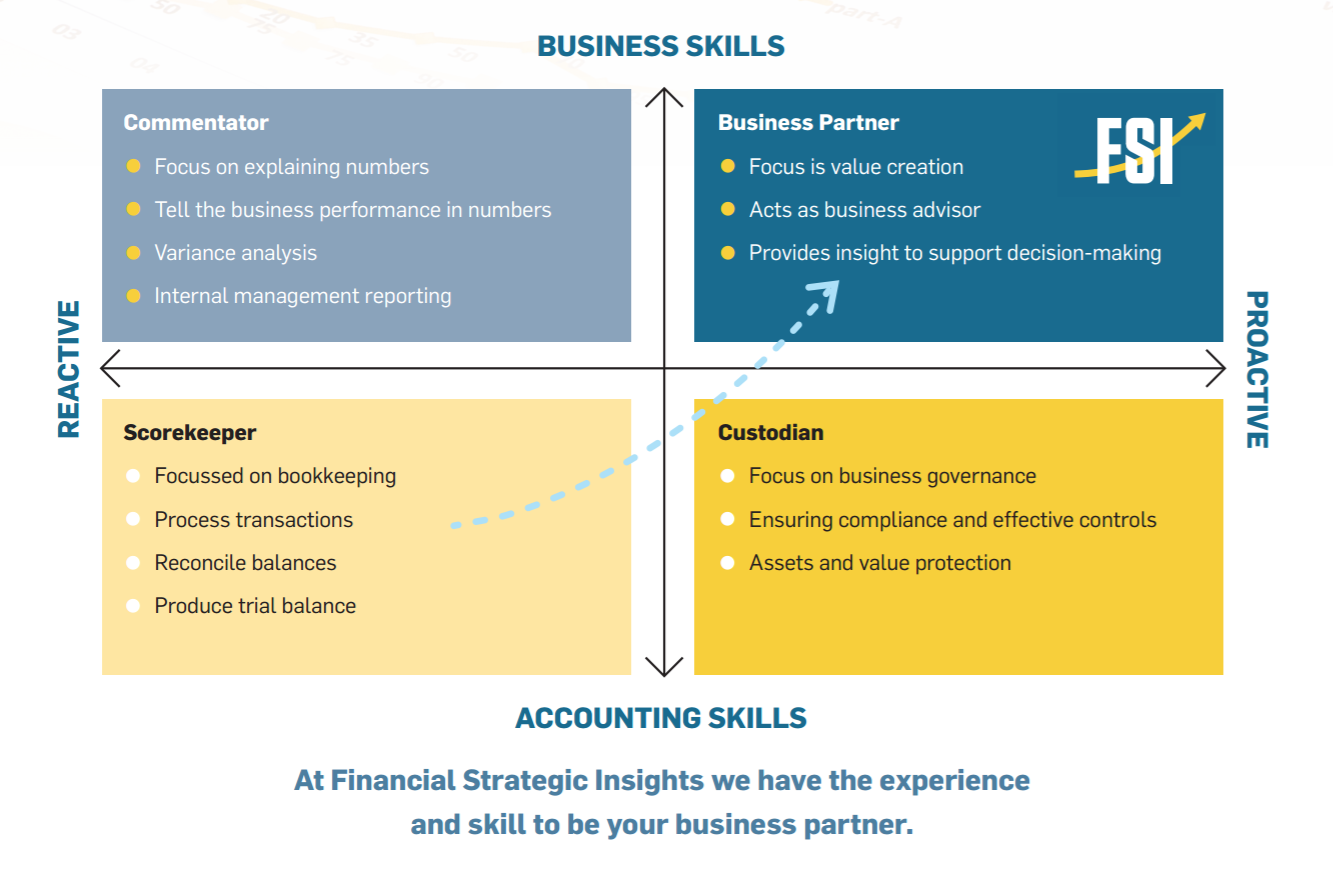 If you want to discuss how you can utilise us as your External Financial Controller, please get in touch with Peter and learn how we can help your business.